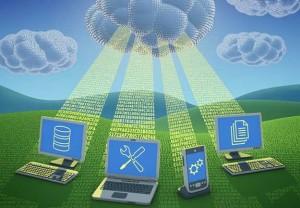 ASP Desktop as a Service (DaaS) is a cloud computing model that provides virtual desktop environments to users over the internet. In this model, instead of running their desktop operating systems and applications on their local devices, users access these resources from a remote server hosted in the cloud.
Here are some key aspects of Desktop as a Service:
Cloud-Based Infrastructure: DaaS solutions are hosted on cloud infrastructure, typically in data centers managed by ASP or third-party providers like Amazon Web Services (AWS), Microsoft Azure, or specialized DaaS providers. Users access their virtual desktops through the internet.
Virtual Desktops: Each user is assigned a virtual desktop environment that mimics the look and feel of a traditional desktop operating system. This virtual desktop includes the user's preferred applications, settings, and data.
Device Independence: Users can access their virtual desktops from various devices, including laptops, desktop computers, tablets, and even smartphones. This flexibility allows for greater mobility and remote work capabilities.
Managed Services: DaaS providers handle infrastructure management, including hardware maintenance, software updates, security patches, and data backups. This reduces the burden on IT departments and ensures that users have access to up-to-date and secure environments.
Scalability: DaaS solutions are typically scalable, allowing organizations to add or remove virtual desktops as needed. This flexibility is especially valuable for businesses with fluctuating workforce sizes.
Security and Compliance: DaaS providers often implement robust security measures to protect data and access to virtual desktops. This can include encryption, multi-factor authentication, and compliance with industry-specific regulations.
Cost Structure: DaaS is often offered on a subscription or pay-as-you-go pricing model, which can help organizations control costs by paying only for the resources they use.
Disaster Recovery: DaaS solutions often include built-in disaster recovery capabilities, ensuring that data is backed up and can be quickly restored in the event of a hardware failure or other catastrophic event.
Remote Access: DaaS allows users to access their desktop environments from anywhere with an internet connection, making it ideal for remote work, business continuity, and collaboration among geographically dispersed teams.
Compatibility: DaaS solutions can provide access to a wide range of applications, making it possible to run both Windows and Linux applications on the same platform.
DaaS can be particularly beneficial for businesses looking to streamline IT operations, enhance security, support remote work, and reduce the total cost of desktop computing. However, organizations should carefully assess their specific needs and consider factors such as network reliability, data privacy, and application compatibility before adopting DaaS.