NetSuite Accounting Software, by NetSuite Inc. and Managed Desktop Application Hosting saves time and money.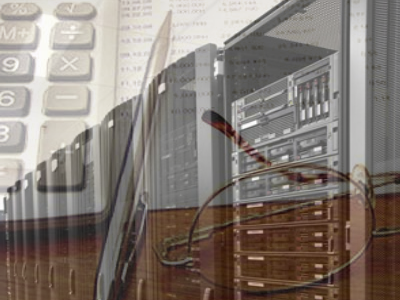 Any software can be installed or accessed using Virtual Desktop Infrastructure (VDI) to consolidate and secure all your business applications and data in a bandwidth independent environment that is accessible from anywhere. This eliminates local IT costs including hardware procurement, network setup, maintenance, software installation, upgrades, license fees, complex integrations, and installation expenses.
For example, the NetSuite software solutions are windows and web based. NetSuite is the industry's first and only online business application that supports your entire company—from customer relationship management (CRM) to enterprise resource planning (ERP) to Web capabilities. NetSuite is the first and only web-based application to offer everything in a single, integrated and powerful solution. Additionally, NetSuite enables you to make better, faster decisions through real-time business intelligence.1
NetSuite enables companies to manage all key business operations in a single, integrated system, which includes customer relationship management; order management and fulfillment; inventory management; finance; ecommerce and Web site management; and employee productivity. NetSuite is delivered as an on-demand service, so there is no hardware to procure; no large, up-front license fee; and no complex set-ups. Additionally, NetSuite enables you to make better, faster decisions through real-time business intelligence. NetSuite's patent-pending "real-time dashboard" technology provides an easy-to-use view into role-specific business information that is always up-to-date.2
Real-time Dashboards
Most companies today must contend with tight margins, fierce competition and highly selective customers. That's why leaders across all industries have recognized the imperative for real-time data that can guide business decisions and sharpen competitive edge. In fact, establishing processes that support real-time information is a top business priority for many organizations in 2005, according to Forrester Research.2
Using Real-time Dashboard, which integrates all critical business data across departments, companies can at last have new perspective on their data and processes. Personalized for each employee in your company, the Dashboard offers instant snapshots of key performance indicators (KPIs), such as new sales orders, commissions, support cases and forecasts. With the Real-time Dashboard, you spend your time analyzing and acting on crucial data—not gathering it. As a result, you can accelerate and improve your business decisions.2
Accounting Overview
Process accounts payable and receivables. Manage the general ledger. Pay employees' salaries and expenses. Create timely budgets. These are the basic needs of every small and midsize business. But few software packages bring all these elements together in one application, leaving distributors to manage disparate financial applications, or worse, integrate the applications themselves.2
NetSuite is the first to bring sophisticated financial tools to small and midsize businesses, enabling them to manage their ever-growing operating and reporting complexity. These tools, running in conjunction with NetSuite's real-time financial and accounting backbone, give businesses the tools they need to manage the business at the lowest cost. Additionally, wholesale distributors can count on maximum profit as well as regulatory compliance—and it's all made simple due to a single, auditable system.2
NetSuite™ comes complete with accounting functionality, service features, rentals and more, unified with many other business processes required to cut costs and to drive revenue generation. It is built on the inventory management principles of Gordon Graham Inventory Management and includes embedded EDI, mobile proof of delivery, mobile sales, wireless warehouse management, Web Store and Web CRM. We give you features that the big systems have at a very cost-effective price.3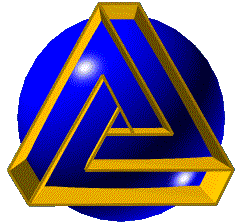 ASP is a turn-key provider of managed software hosting and IT outsourcing services. We deliver high availability and scalability to your enterprise regardless of your organizations size. We deliver all the benefits of web based and managed software services in a remote Digital Desktop™. ASP provides all of the functions and stability of a Fortune 500 IT department: a secure off-site data center, high-performance hardware, total IT management, an outstanding help desk, advanced security systems, access from anywhere, disaster recovery, an expert staff, and much more.