MultiLedger Accounting Software, by CheckMark Software Inc. and Managed Desktop Application Hosting saves time and money.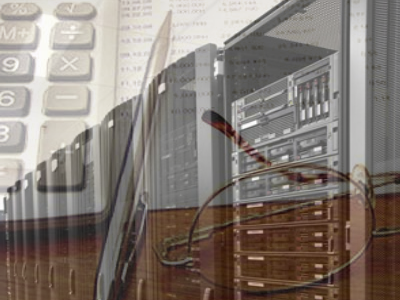 Any software can be installed or accessed using Virtual Desktop Infrastructure (VDI) to consolidate and secure all your business applications and data in a bandwidth independent environment that is accessible from anywhere. This eliminates local IT costs including hardware procurement, network setup, maintenance, software installation, upgrades, license fees, complex integrations, and installation expenses.
For example, the MultiLedger software solutions are Windows and Mac based. You'll get the right tools for managing your business with CheckMark Payroll software and MultiLedger Integrated Accounting software. Available separately or as a combined system, CheckMark is a favorite among small businesses, professional bookkeepers, payroll services, CPAs, and Chartered Accountants across the US and Canada.1
After 14 years on the Macintosh, MultiLedger is better than ever and is now available for Windows! MultiLedger for Windows is a fully integrated, fully cross-platform accounting program combining General Ledger, Accounts Receivable, Accounts Payable, and Inventory. MultiLedger provides invoicing, profit centers, job costing, and commissionable sales. Full Import/Export (including transactions) is built-in.2
MultiLedger maintains a full year of transaction history. Transactions can be modified, and adjustments can be made to any month in the current year. You can add an unlimited number of comment lines to transactions. Customer or vendor history can be viewed while entering transactions. You can even set up credit limits for customers and vendors.2
MultiLedger also provides bank reconciliation and account balances can be graphed or exported in SYLK file format. MultiLedger comes with a complete set of financial reports, including Chart of Accounts, Trial Balance, Balance Sheet, Income Statement, Transaction Journals, General Ledger Listing, prior-year comparisons, budget vs. actual, and more.2
Other reports include accounts payable and accounts receivable (including aged periods), current year payments, current year sales, salespeople reports, inventory and service reports, mailing labels, and more. MultiLedger can be customized for a variety of check, invoice, and statement formats and printers. Payroll checks and employer tax liabilities created with CheckMark's Payroll program can be imported into MultiLedger. Multi-user capabilities are built-in, allowing up to 10 users to access company files on a shared volume.2
Low cost fully integrated GL, AR, AP, Inventory, Quotations, Invoicing, Purchase Orders, Bank Reconciliation.3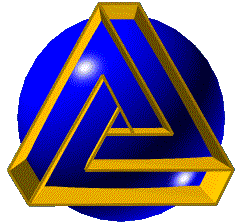 ASP is a turn-key provider of managed software hosting and IT outsourcing services. We deliver high availability and scalability to your enterprise regardless of your organizations size. We deliver all the benefits of web based and managed software services in a remote Digital Desktop™. ASP provides all of the functions and stability of a Fortune 500 IT department: a secure off-site data center, high-performance hardware, total IT management, an outstanding help desk, advanced security systems, access from anywhere, disaster recovery, an expert staff, and much more.