Adagio Accounting Software, by Softrak Systems Inc. and Managed Desktop Hosting saves time and money.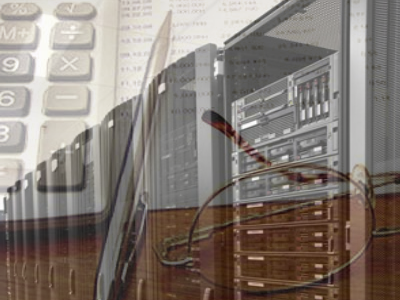 Any software can be installed or accessed using Virtual Desktop Infrastructure (VDI) to consolidate and secure all your business applications and data in a bandwidth independent environment that is accessible from anywhere. This eliminates local IT costs including hardware procurement, network setup, maintenance, software installation, upgrades, license fees, complex integrations, and installation expenses.
For example, the Adagio software solutions are windows based. For over 25 years, Softrak has been helping accounting departments improve their productivity. Since 1995, Softrak has been providing Windows-based accounting solutions for the Small to Medium Enterprise, and in 1999 we launched Adagio – a complete suite of accounting modules for professional services and distribution companies. With an expanded range of products, we are better equipped than ever to bring out the best in your accounting system.1
Adagio Accounting is designed for organizations that manage $2 to $100 million in sales/revenue, with significant transaction volume and at least one person responsible for managing those transactions. Adagio is the right fit for companies who have outgrown entry level accounting software yet don't need the complexity and expense of high-end accounting software. Users of ACCPAC Plus find Adagio to be an easy transition into Windows since Adagio can use their database with minimal conversion and the procedures are so similar that only a simple orientation is needed, not full training.2
This modular accounting system combines a batch interface that is easy to understand and control with online processing in order entry and inventory control. Additionally, Adagio provides dynamite-looking invoices, checks and statements on blank paper. All this without being forced to use a mouse during data entry or any of the other accounting procedures. Simple procedures and built-in software make it a snap to email or fax invoices and customer statements.2
For firms with significant transaction volume; modules include GL, AR, AP, POS, payroll, job costing, time & billing, reports and more.3
Adagio Accounting Software, by Softrak Systems Inc. and Managed Desktop Hosting saves time and money.
ASP is a turn-key provider of managed software hosting and IT outsourcing services. We deliver high availability and scalability to your enterprise regardless of your organizations size. We deliver all the benefits of web based and managed software services in a remote Digital Desktop™. ASP provides all of the functions and stability of a Fortune 500 IT department: a secure off-site data center, high-performance hardware, total IT management, an outstanding help desk, advanced security systems, access from anywhere, disaster recovery, an expert staff, and much more.